The International Climate Summit 2023 (ICS 2023) was undoubtedly the highlight of the year, bringing together a staggering 60,000 participants!
Greenstat ASA made history delivering a mega event in India, and DMI was happy to be a co-organizer on the Indo - Nordic Seminar 
This mega event unfolded at the prestigious Vigyan Bhawan, a venue reserved for only the most distinguished guests — usually graced by the presence of the President, Vice President, or Prime Minister of India.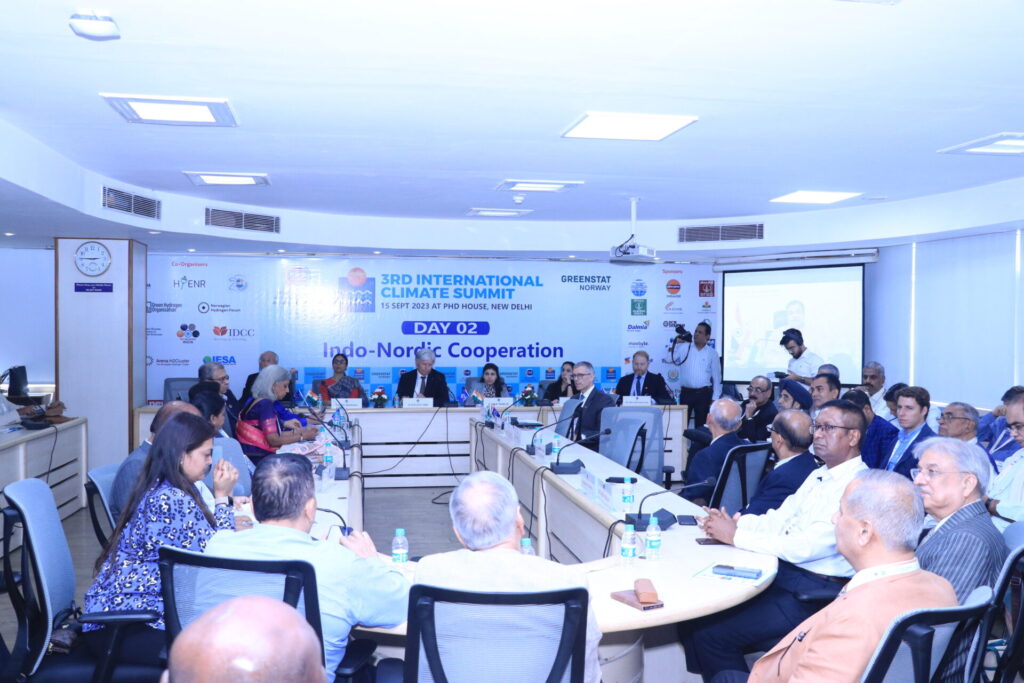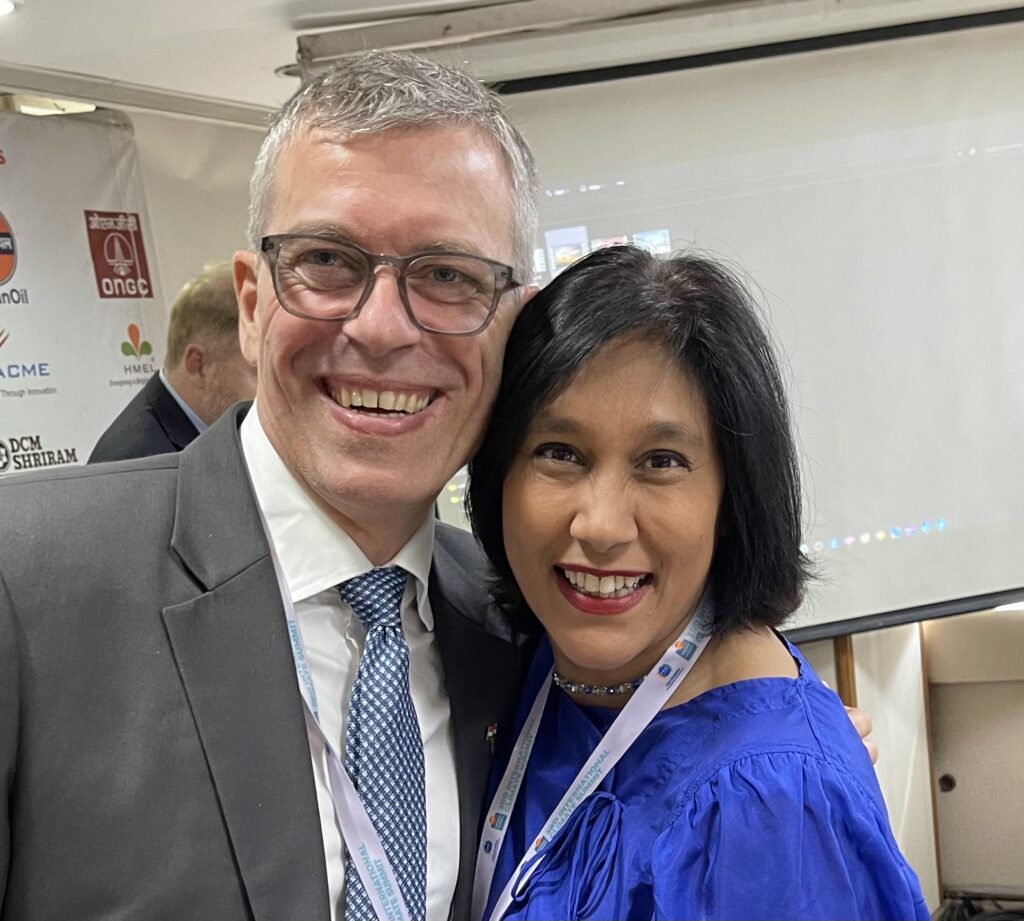 Moderators:
- Ms. Rina Sunder, Founder, Det Moderne India
- Mr. Umesh Sahdev, Exec. Chairman, Hydrogenium, Resources, India
- Mr. Knut Linnerud, SBD International, Greenstat ASA
Key Takeaways
8 key takeaways from the International Climate Summit 2023 with the topic "Sustainable cities and Indo-Nordic collaboration" based on the insights provided by the speakers:
Emphasizing Personal Responsibility and Collective Efforts: The significance of individual choices and mobilizing efforts at all levels was highlighted as an important focus area. Collaboration between Nordic and Indian cities is crucial for mutual benefits, including cleaner air and water, and learning from each other.
Focus on Circular Economy and Waste Management: The importance of circular economy practices and effective waste management for sustainable urban development was stressed as an important factor.
Building Collaborative Bridges Between Sectors: A key theme was also the need for collaboration between different sectors - industry, academia, and government. Collaborative efforts are essential to accelerating progress towards the 2030 sustainability goals.
Global Collaboration and Shared Learning: A speaker highlighted the significance of collaboration between the Nordic countries and India. The event served as a platform for companies to learn from each other, emphasizing that both regions possess valuable skills and insights.
Urban-Centric Climate Action: It was emphasized that cities are major contributors to pollution and play a pivotal role in climate change mitigation. Cross-city collaboration and integrating climate considerations into urban planning are vital.
Innovations in Agriculture and Industry: Innovations in precision farming tools, satellite imaging, and partnerships in industries like cement, glass, and steel were discussed. Solutions such as "Add Blue" for emissions reduction were highlighted by Yara.
Education and Research for Sustainable Development: The importance of education, research, and industry integration was underscored. These elements are crucial for staying updated with global changes and facilitating international collaboration.
Investment and Smart City Initiatives: An organization's role in supporting investment cycles and the development of smart cities and sustainable infrastructure was noted. Several Nordic cities were recognized for their leadership in climate change initiatives.
Additionally, a successful electric vehicle (EV) implementation case was shared, highlighting the role of tax incentives and other perks in promoting EV adoption. There was also an acknowledgment of India's smart economy strategies for rapid energy transformation.
These takeaways highlight the importance of collaboration, innovation, individual action, and cross-sector partnerships in achieving sustainability goals and addressing climate challenges in both Nordic and Indian contexts.
The Indo-Nordic Cooperation session focused on Clean Energy and Renewables The aim was to foster collaboration between India and the Nordic countries in the fields of clean energy, sustainability, and renewable technologies. This session within the summit focused on two key aspects: cities and the unique offerings of individual Nordic countries towards the Indian market. The session provided a platform for knowledge sharing, idea exchange, and identifying potential areas of cooperation.
Mr. Ola Elvestuen, Ms. Arati Davis, and Mr. Mads Schlosser held opening remarks, pointing out the need for global collaboration to achieve climate action and the opportunities for collaboration between the Nordic countries and India.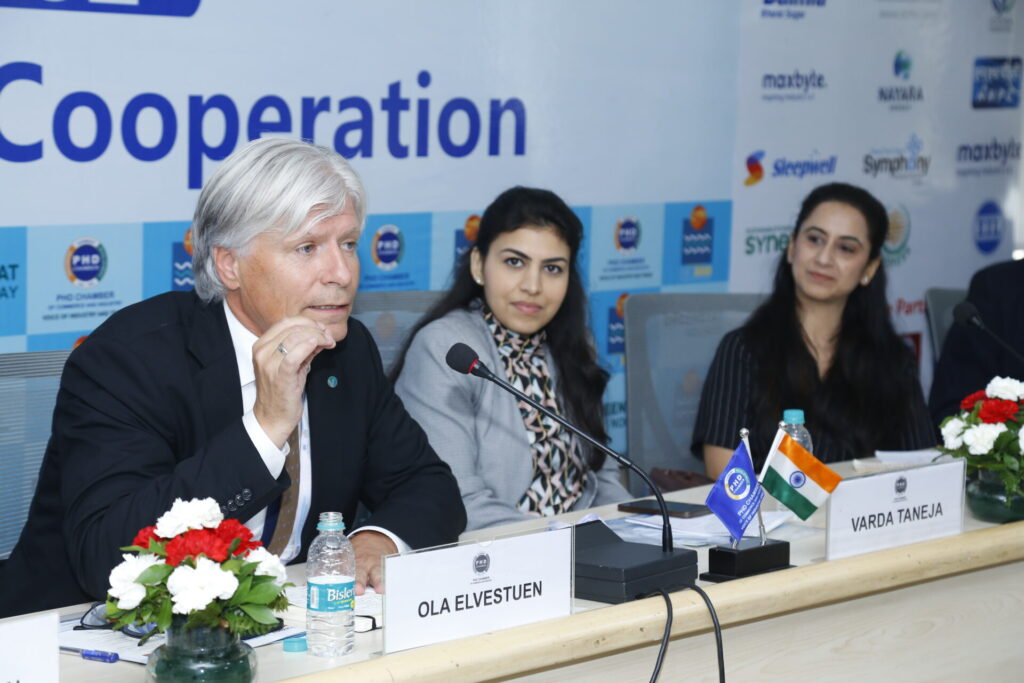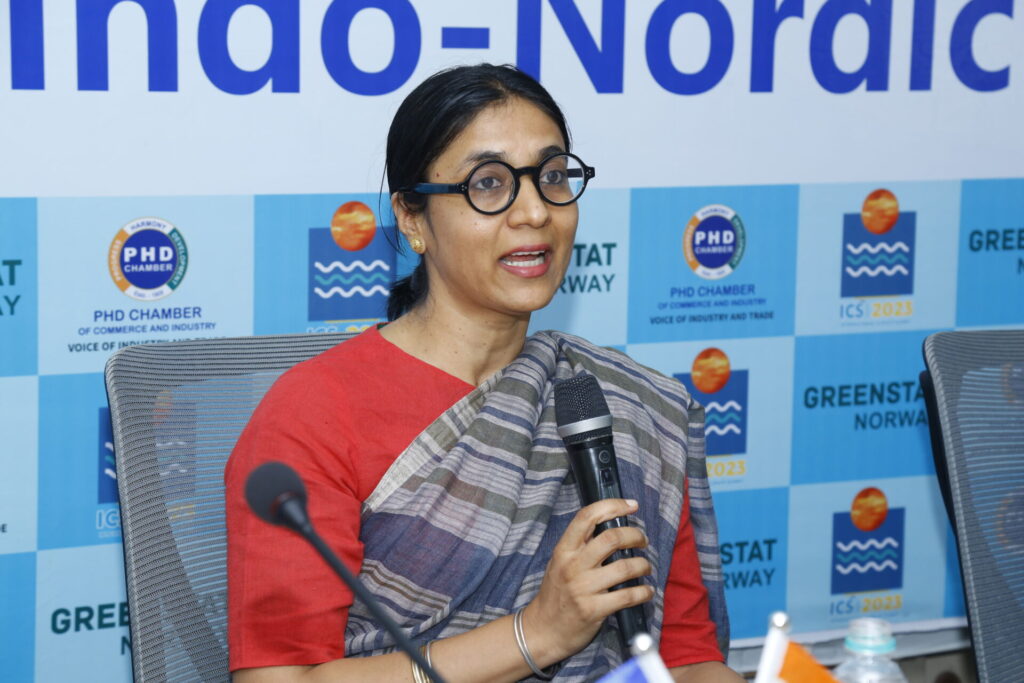 The Indo-Nordic Cooperation session aimed to foster collaboration between India and the Nordic countries in clean energy, sustainability, and renewable technologies. In the session, the focus was pointed towards the critical role cities play in sustainable development and highlighting the unique contributions of each Nordic nation to the Indian market. Our goal was to create a platform for sharing knowledge and passionate idea exchange.
The following speakers elaborated on Indo-Nordic opportunities for collaboration:
NORWAY
Dr. Indra N. Mitra, Director at Cambi (Europe). Dr. Mitra is a prominent figure in the clean energy sector, leading Cambi's efforts in Europe and India to drive innovative solutions in waste-to-energy and sustainable practices.
Mr. Azam Ali Khan, Local Energy Advisor at NORWEP, India. Mr. Khan is a respected expert in energy advisory services, particularly focused on facilitating collaboration between Nordic and Indian stakeholders to enhance energy sustainability.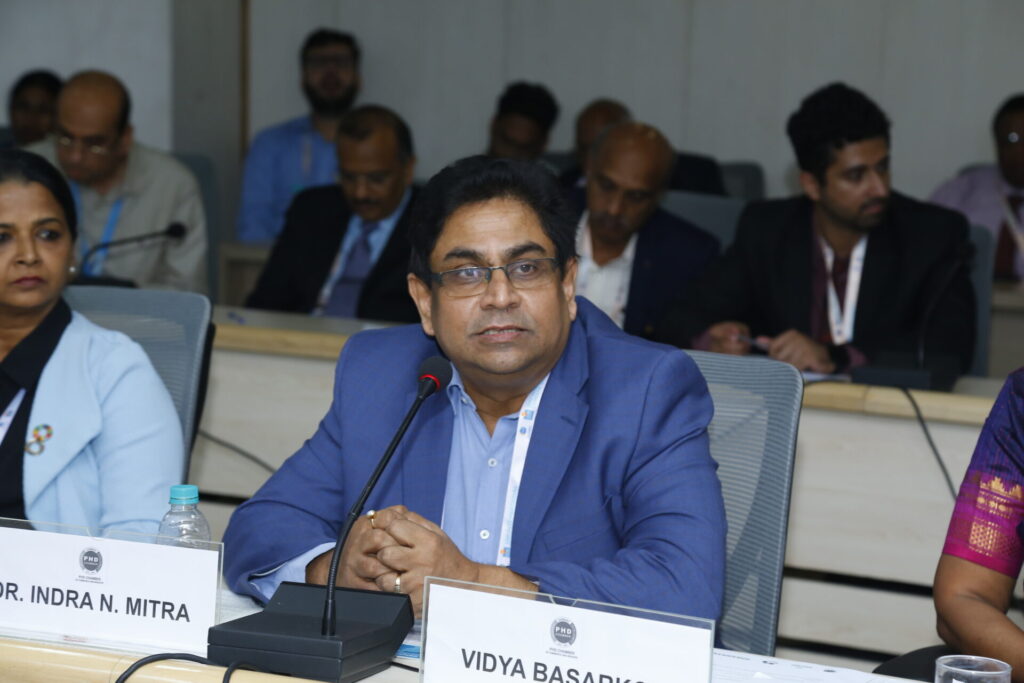 DENMARK
Vidya Basarkod, Managing Director at Ramboll India: Vidya brings extensive experience to the table, heading Ramboll's India operations and specializing in sustainable infrastructure and urban development.
Gitansh Malik is currently leading the Commercial Building Solutions for Danfoss India and Neighbouring countries. An Electronics engineer, with a Masters degree in Business Administration from SIIB, Pune, he has been instrumental in developing the HVAC Drives and Commercial Building solutions business for Danfoss for 15+ years now.
Ms. Usha Subramaniam, Country President for India at Grundfos: Usha leads Grundfos's operations in India, championing innovative water and energy solutions for sustainable urban development.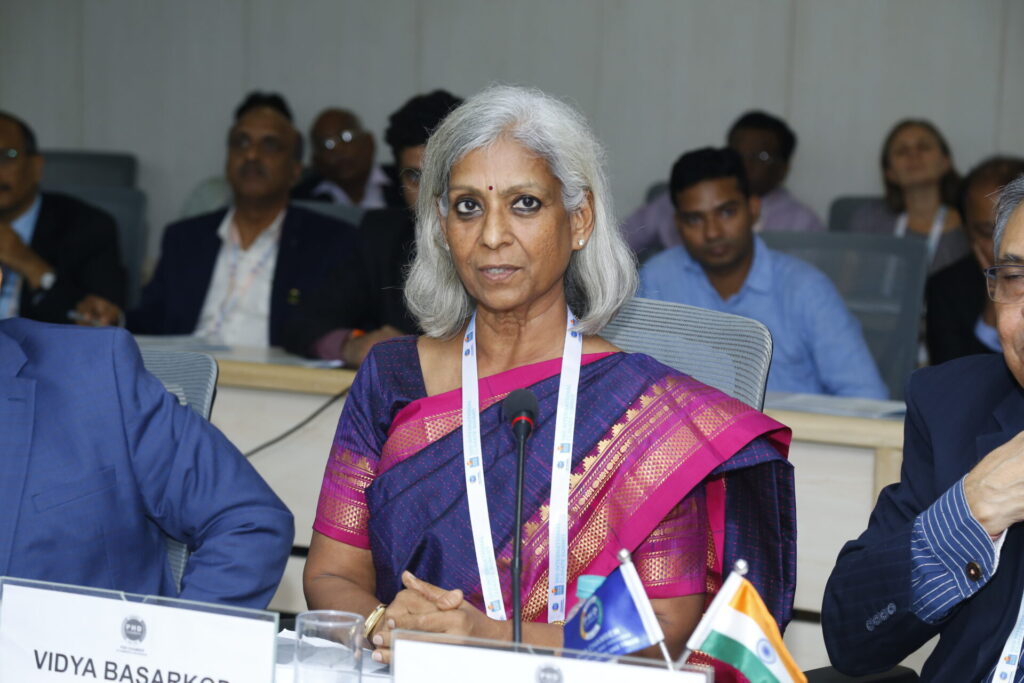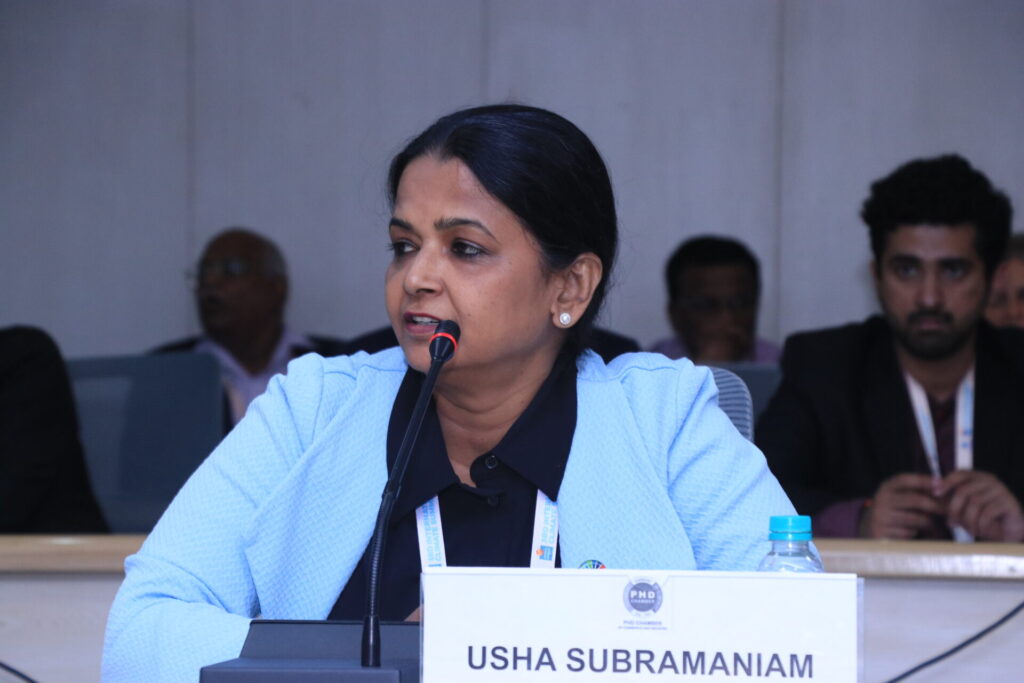 FINLAND
Dr. Heli Antila, Chairman and VP of Biobased Solutions at Fortum: Dr. Antila is a thought leader in biobased solutions, driving Fortum's efforts to develop sustainable energy solutions in Finland and beyond.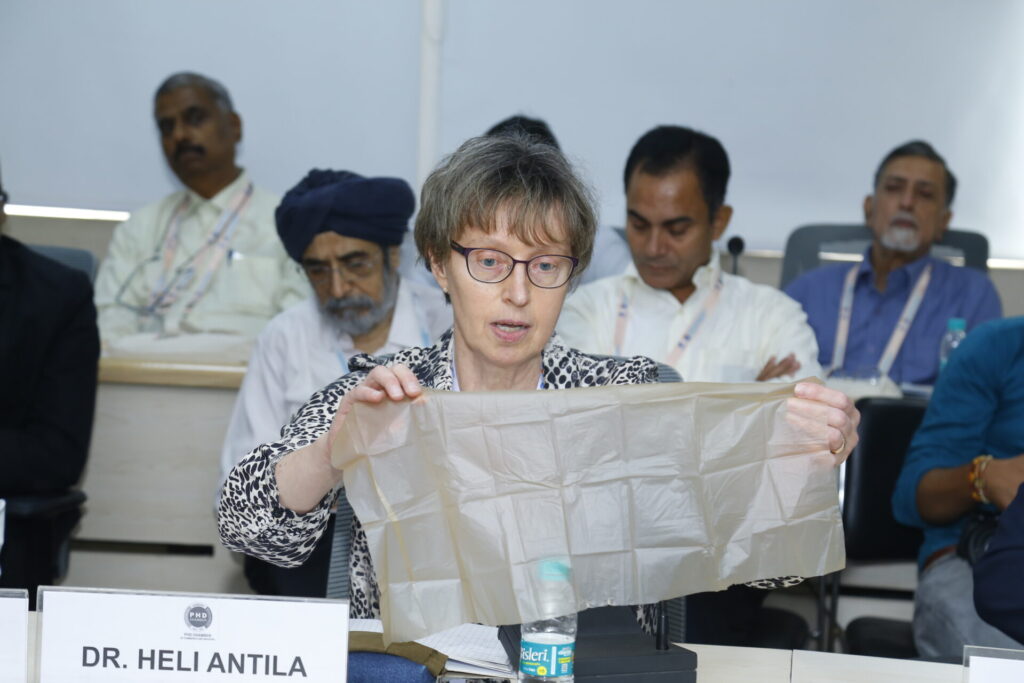 SWEDEN
Brig Prabir Deb (Retd) Head of Infrastructure in India, Serneke International Group. Mr. Prabir did a last-minute step-in for Mr. Prashant Agarwal, CEO and Chairman. We are happy to have you with us Deb.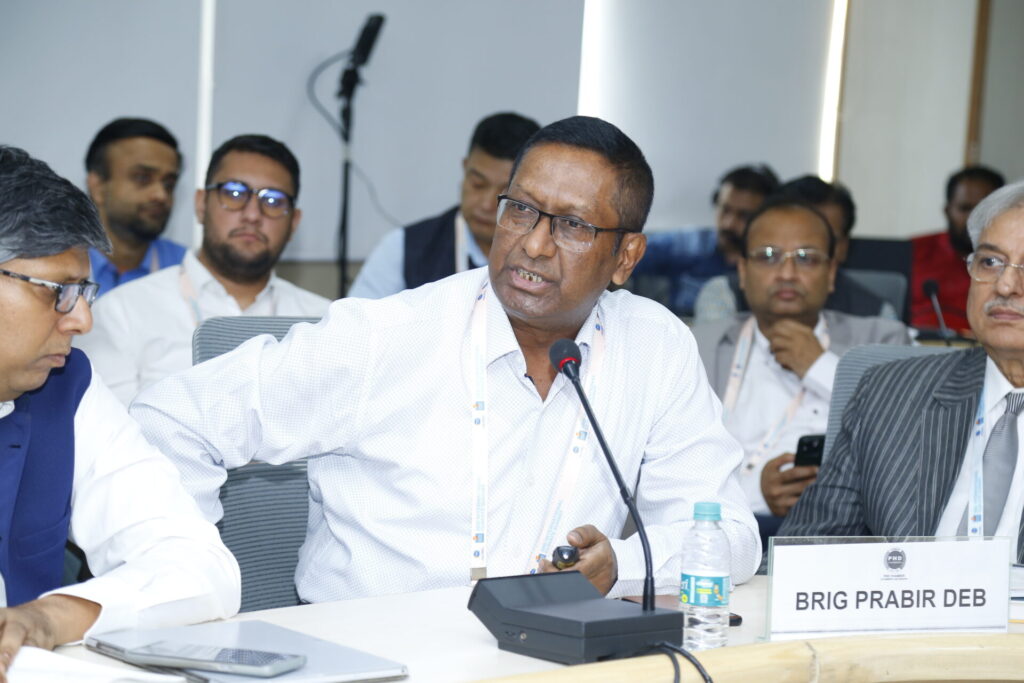 ICELAND
Dr. Vijay Chauhan, CEO at Geotropy ehf: Dr. Chauhan leads Geotropy ehf in its endeavors to harness geothermal energy, contributing to sustainable energy practices.